"Mi pasión por la pintura vino desde la niñez y la he cultivado a lo largo del tiempo, asistiendo a diversos círculos artísticos. La alegría de las vivencias artísticas me ha llevado hoy a compartirla con otras bellas amantes.
"Pensamientos, sentimientos y vivencias son representados a diario por mis creaciones artísticas que me hacen buscar la belleza de la vida. Felicidad, alegría, entusiasmo, energía, coraje se encuentran en los colores de las acuarelas y lienzos".

  "My passion for painting came from childhood and I have cultivated it over time, attending various artistic circles. The joy of artistic experiences has led me today to share it with other beautiful lovers.
"Thoughts, feelings and experience are represented daily by my artistic creations that make me look for the beauty of life. Happiness, joy, enthusiasm, energy, courage are found in the colours on the watercolour sheets and canvas."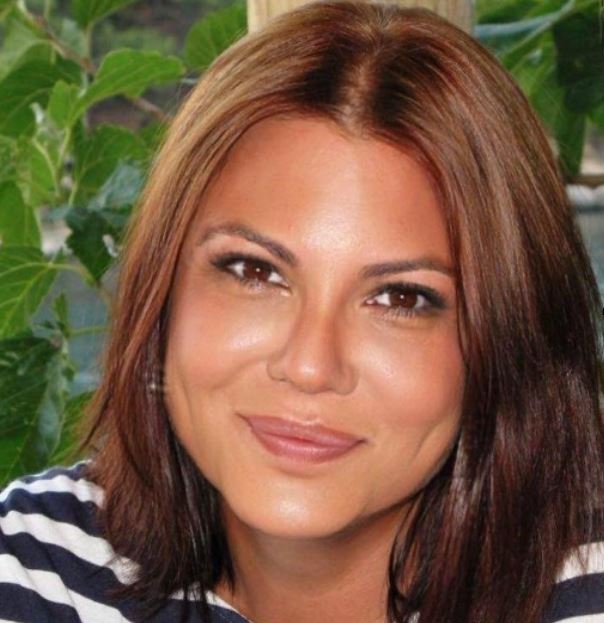 www.dagaro-group.gallery/avanuc

Cerasela Dragos (AvanuC como artista) nació en Bucarest, Rumanía. Estudió arte a lo largo de su educación, siendo sus obras apreciadas durante años.
Ha participado en exposiciones colectivas e individuales locales e internacionales.
Cerasela expresa su experiencia diaria a través de la acuarela, la tinta, el acrílico, el pastel y la pintura al óleo, siendo su favorita la acuarela.

Cerasela Dragos (AvanuC as artist) was born in Bucharest, Romania. She studied art throughout her education, her works being appreciated during the years.
She has participated in group and solo local and international exhibits.
Cerasela expresses her daily experience through watercolour, ink, acrylic, pastel and oil paint, her favourite being watercolour.

Personal Exhibitions
"Wandering through Bucharest", 2019, The National Library of Romania, project of ARTAR
"Itineraries" – 2018, The National Library of Romania, project of ARTAR
"Moments" – 2016, Elite Prof Art Gallery
​
​Main Group Exhibitions
​2020
"The autumn salon", Cluj Art Gallery, Cluj Napoca, Romania
"El arte del alma rumana", Ulma Carisa Galeria de Arte, Madrid, Spain
2019
"Following Brâncusi", Romanian Cultural Institute, Madrid, Spain
"La eterna piedra ingrávida", Escuela de Bellas Artes de Murcia, Spain
"3 Aspects", Gallery 2ART, Bucharest and Brâncusi House, Pestisani, Gorj
​"ARTAR Salon", Bucharest, The National Library of Romania
2018
"Traditional marks" , The National Library of Romania, project of ARTAR
"Womanly Dialogues" – Athenee Palace Hilton Bucharest, Elite Prof Ast Galery
"Art Kontact" – Occidentului Gallery
​
2017
"The City with acacia faces" , Jean-Louis Calderon Socio-Cultural Center
"The Spring Concert"-  Labyrinth Gallery, Bucharest, organized by trustee Adina Moldova Titrea
ART TO GO – Cosmopolis Plaza, organized by ARTAR
"The afternoon of the colors" , UNESCO "Nicolae Bălcescu" Cultural center, Bucharest, project of ARTAR
International Art Biennale "DANUBIANA", Ruse, Bulgaria
​
Before 2016
"The Greek Wave" , IV and III editions, Museum of Old Maps and Books, trustee Dan Tudor Truica
"Bărăgan's salons", 1st edition, "Citadin", Art Museum from Călărasi
"Of winter" ,2015, Elite Prof Art Gallery, Bucharest
"ROMÂNIA – people and places", 2015, Labyrinth Gallery, Bucharest, project of trustee Adina Moldova Titrea
"Contemporary Art" 2015, Crowne Plaza Hotel, Elite Prof Art Gallery
"The break in Transilvania" , 2016, Labyrinth Gallery, Bucharest, project of trustee Adina Moldova Titrea